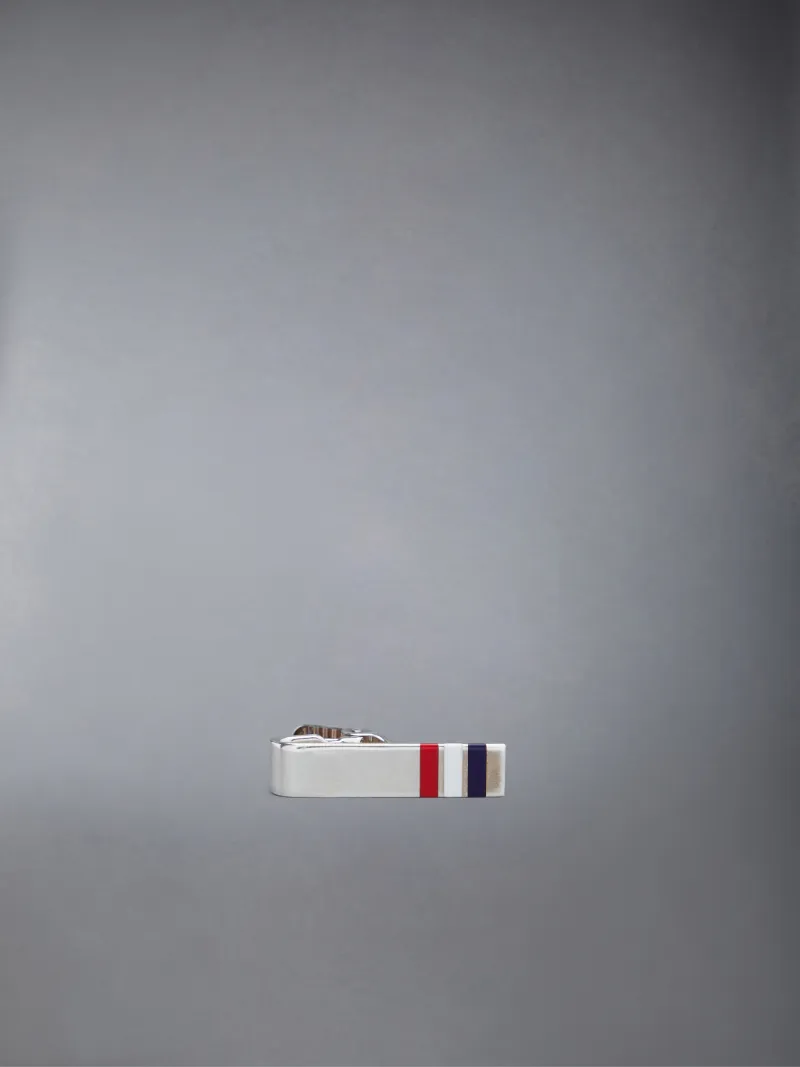 Silver Vertical Short Tie Bar
color.
details & fit
Sterling Silver
RWB Enamel Stripe
notes
100% Sterling Silver
Made in Japan
MZT002B00002960
COMPLIMENTARY SHIPPING
Equivalent purchases of $350** USD or more are eligible for complimentary worldwide shipping. And free returns, always.
Need it quick? Premier Services Same Day and Express are available at checkout.

For click-&-collect orders, kindly select 'ship to store' at checkout. Our New York, San Francisco, Aoyama, London, and Milan stores are pleased to offer this service at no additional charge.

*See currency list and shipping information here
**Before applicable taxes and duties
GIFTING
All Thom Browne orders ship with complimentary standard minimal packaging. Gift packaging is available for select items during checkout with the election of a gift message.