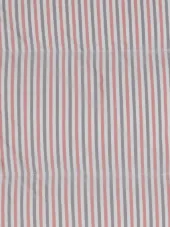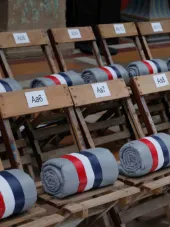 Runway Exclusive: Down Filled, White and Blue Stripe Blanket in Nylon Tech
Fall/ Winter 2018 Runway Exclusive

Lap Blanket
Down Filled with Red, White and Blue Stripe in Medium Grey Nylon Tech
Red, White and Blue Stripe
Striped Red, White and Blue Nylon Tech Reverse
75 cm x 150 cm
100% Polyamide
Fall/ Winter 2018 Runway
Made In Italy

Please Allow 2-4 Weeks For Delivery
This item ships complimentary...

Please allow 2-4 weeks for delivery...

Complimentary Returns
Thom Browne will accept returns within 14 days from receiving your order. Regarding a click & collect delivery, you have 14 days from receiving a 'your order is ready to collect' email to return the item to a Thom Browne Store. Kindly note the Thom Browne Stores & click hereto read our return policy.